If you're new to the world of cryptocurrency and are wondering where to start, you've come to the right place! Cryptocurrency exchanges are essentially marketplaces where buyers and sellers can trade cryptocurrency tokens like Bitcoin, Ethereum, or Litecoin. Choosing the right cryptocurrency exchange will have a huge impact on your overall experience with cryptocurrency. It can be difficult to figure out which exchanges are reliable, trustworthy, and have great customer service. In this guide, we walk you through how to choose the best exchange for your needs.
What Is an Exchange?
A cryptocurrency exchange is an online platform where you can buy, sell, or trade cryptocurrencies. Some exchanges only offer certain types of transactions, such as buying or selling, while others offer more complex options, such as margin trading. When choosing an exchange, you should consider the following:
–What type of transactions you want to perform
–The fees associated with each type of transaction
–The supported cryptocurrencies
–The level of security offered by the exchange
-The user interface
Decide On a Cryptocurrency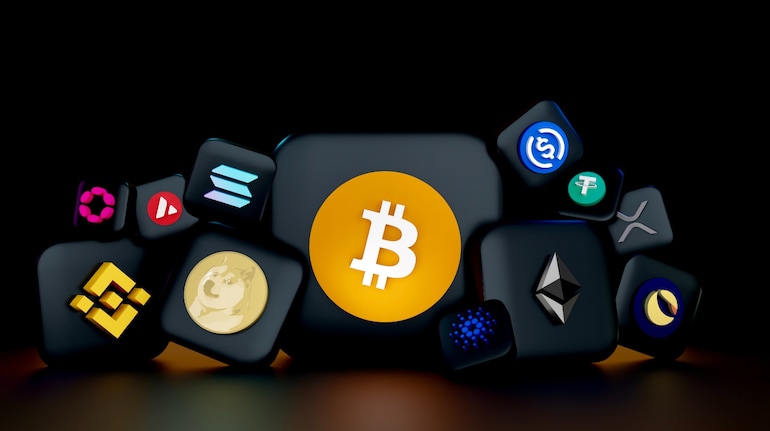 There are many different types of cryptocurrency, and more seem to be popping up every day. When choosing which one you want to invest in, you should first decide what your goals are. Are you looking for something with a low market cap that has potential to grow? Or are you looking for a more established currency that is less volatile? Once you have an idea of what you're looking for, you can start researching the different exchanges. Coinbase provides fiat-to-crypto exchange services, but not all currencies are available on Coinbase. For example, Litecoin isn't listed on Coinbase, but it is listed on GDAX.
What Are The Different Types of Exchanges?
When you're looking for a cryptocurrency exchange, it's important to compare different exchanges to find one that meets your needs. Here are some factors to consider when making your comparison:
-Location: Some exchanges only operate in certain countries. Make sure the exchange you choose is available in your country.
-Fees: Every exchange charges fees, and these can vary greatly from one exchange to another. Be sure to compare fees before choosing an exchange.
-Currencies: Not all exchanges offer the same currencies. If you're in need of a currency exchange, make sure that the company you're looking for offers this service.-Security: Security is an important consideration when choosing an exchange. Different exchanges use different security measures, so do your research on what type of security measures each exchange has. You should also look at how often each exchange is hacked to determine how secure they are.
Each person will have their own preference when it comes to finding the best cryptocurrency exchange based on their individual needs and circumstances. However, with careful research you should be able to find a good match for yourself!
Compare Exchanges
Not all cryptocurrency exchanges are created equal. Some are geared more towards experienced traders, while others are more user-friendly. Some offer a wider range of coins, while others have lower fees. It's important to compare exchanges and find the one that's right for you. If you're new to trading, look for an exchange with low trading fees and lots of coin options so you can get started with some simple trades. If you're an experienced trader, look for an exchange with lots of trading pairs and advanced tools so you can maximize your profits.
Security Features and Sign Up Processes
Two-factor authentication is the most important security feature of a cryptocurrency exchange. When choosing a cryptocurrency exchange, you should look at the security features and the signup process. Besides requiring a password, this feature adds another layer of security by requiring you to enter a code from your phone. Advanced encryption technology (AET) is another important security feature. The sign-up process should be simple and straightforward, and your personal and financial information should be protected from hackers. The exchange should not require too much personal information, and it should also be user-friendly.
Trading Tools Available
When looking for a cryptocurrency exchange, it is important to find one that offers the trading tools that you need. Some exchanges only offer basic tools, while others offer more advanced features. If you are a beginner, you may want to start with an exchange that offers basic tools and then move on to one that offers more advanced features once you have more experience. You should also consider how many cryptocurrencies are available to trade on each exchange. Many exchanges don't offer many cryptocurrencies and some of them don't even allow users to trade between different currencies. The most popular types of cryptocurrency exchanges in the world include centralized, decentralized, and hybrid types of exchanges. Each type has its own benefits and drawbacks, so choosing which type will be best for you depends on your needs. Centralized exchanges tend to be easier to use but they require trust in a third party who manages your funds (e.g., Coinbase). Decentralized exchanges work without any third party involvement but they can be difficult to set up (e.g., EtherDelta). Hybrid exchanges offer both centralized and decentralized options.
Customer Support Features
When you're looking for a cryptocurrency exchange, it's important to find one with good customer support features. After all, you'll be trusting the exchange with your money. Look for an exchange that offers 24/7 customer support, live chat, and email support. You should also be able to find FAQs and tutorials on the website. If not, this might not be the right site for you. Once you've found a cryptocurrency exchange that has everything you need in terms of customer support features, check out how much they charge per trade or withdrawal.
Different Ways To Deposit Funds
There are many different ways to deposit funds into your account on a cryptocurrency exchange. Some common methods are through bank transfer, credit card, or even PayPal. There are pros and cons to each method. For example, bank transfers can take a few days to process, while credit cards are instant but have higher fees. Pick the method that works best for you and your situation.
Ways To Withdraw Funds
When picking a cryptocurrency exchange, you need to be aware of trading fees. Some exchanges have the same fees for every trade, but others may charge different fees for trades based on the currency pair. Fees can vary depending on the volume of transactions and one must take payment methods into account. Choose the type of exchange that suits the way you like to make transactions. In order to start exchanging, first open their app or go to their website and create an account. If you're exchanging currencies, like the dollar, you may need to verify your identity first before making any deposits into your account. Verification typically includes copies of your ID and proof of address and a wait period before depositing money.
Trading Fees Vs. Payment Methods (How To Avoid Them)
Cryptocurrency exchanges typically charge fees for their services. The most common fee is a percentage of the transaction value, charged on both the buy and sell sides. Some exchanges also charge a flat fee per trade. In addition, exchanges may charge deposit and withdrawal fees, as well as offer different payment methods. To avoid these fees, you can use a cryptocurrency exchange that doesn't charge them.