Discovering new DApps can be difficult, but it doesn't have to be with this list of the top 8 DApps for Mac and PC users! There are dozens of DApps available already, but we believe these are the best, most useful options to consider as you dive deeper into the world of decentralized applications. Whether you're looking to manage your cryptocurrency or launch your own business, you'll want to try out one of these eight amazing dApps. The best part? They all run right in your web browser, so you don't need to download anything in order to get started!
1) PancakeSwap (BSC)
PancakeSwap is a decentralized exchange (DEX) built on the Binance Smart Chain (BSC). It allows users to trade Ethereum-based tokens in a trustless, peer-to-peer (P2P) manner. The platform also features a staking system that allows users to earn rewards for providing liquidity to the network. PancakeSwap is one of the most popular DApps in the Ethereum ecosystem and is currently ranked #1 on State of the DApps.
Binance Chain (BSC) is one of several new blockchains launched by Binance. The native blockchain is designed to be a world-class blockchain with a focus on enhanced scalability and speed. Because it's built on BSC, PancakeSwap has low latency, making it ideal for high-volume P2P transactions. The platform also supports atomic swaps between ERC20 tokens in addition to buying and selling tokens in the DEX via an advanced trade order book.
2) OpenSea (ETH/SOL/MATIC)
OpenSea is the world's largest P2P marketplace for NFTs. In 2021, they added support for ETH, SOL, and MATIC, making it one of the most accessible NFT marketplaces. They also have an extensive collection of art, including digital art, 3D art, and even physical art. Their team is constantly expanding their offerings and improving the user experience. I expect them to be one of the top DApps in 2022.
If you're a fan of NFTs, there are plenty of unique items to choose from. Whether you're interested in 3D art, collectible coins, or even digital artwork, OpenSea has it all. The best part is that you can use ETH, SOL, or MATIC to purchase any of these NFTs! It doesn't get much easier than that. One other great feature is that you can actually exchange your NFTs from one platform to another using OpenSea. Not only does it make collecting different NFTs easy, but it also makes trading them on multiple platforms possible as well.
3) AtomicHub (WAX)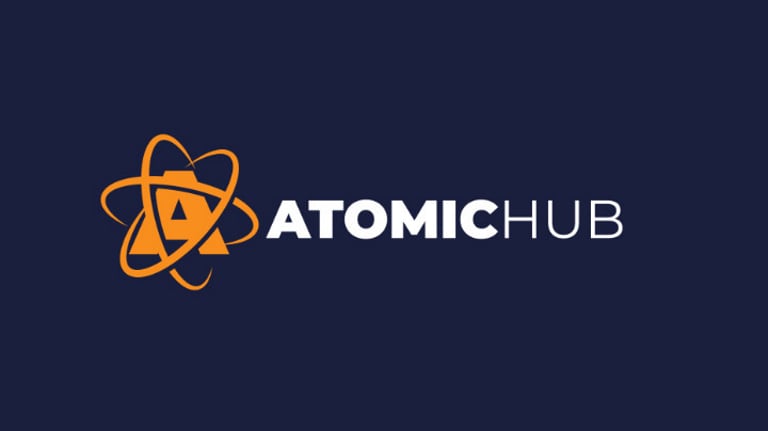 Developed by AtomicAssets, AtomicHub is a web interface developed to make NFT creation more affordable and efficient for people of all backgrounds. Among the features of AtomicHub are an NFT Explorer to list and view existing NFTs, a marketplace to buy and sell NFTs, and an NFT creation tool that does not require anyone to be a programmer.
The DApp runs primarily on the WAX blockchain, which was specifically designed to support NFT adoption, but is also compatible with EOS. During mid-March to mid-April 2022, Atomic Assets recorded 1 million active users and $3 million in smart contract value.
AtomicHub has become one of the most widely used NFT creation platforms, being primarily used by creatives as well as businesses. The platform allows anyone to build an NFT using a Drag-and-Drop interface, making it easy to use. A key feature that AtomicHub includes is their smart contract generation tool, which was specifically designed so that even non-coders could create their own NFTs with little effort. Additionally, AtomicHub also offers an integrated marketplace where users can exchange between NFTs and WAX Tokens, along with other cryptocurrencies.
4) Alien Worlds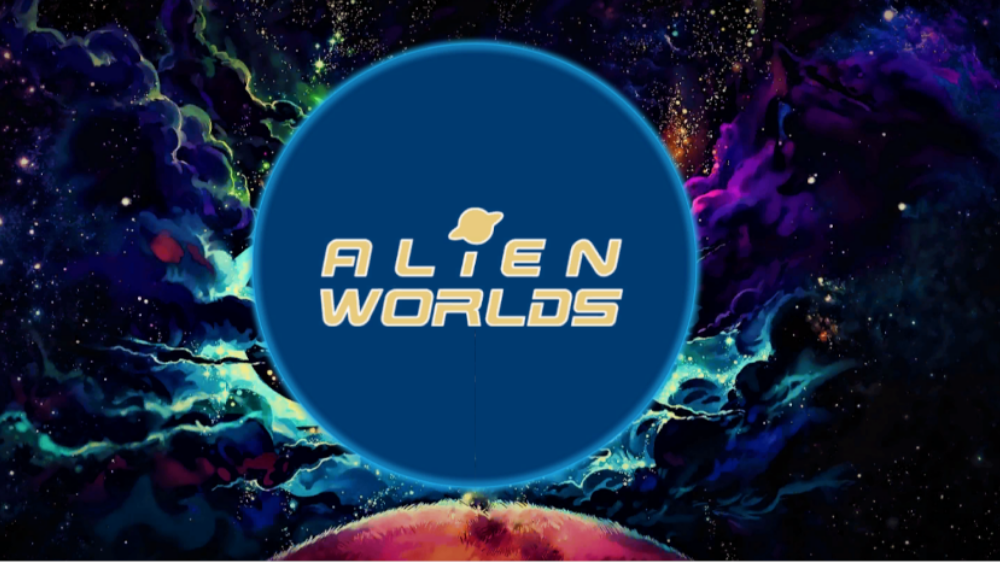 Alien Worlds is a peer-to-peer (P2P) virtual world where players can mine, trade, and battle in order to earn cryptocurrency. The game is currently available on Windows, Mac, and Linux. In the future, the team plans to port the game to mobile devices. For now, gamers will have to use their keyboard or mouse to play.
Using TLM, players can mint NFTs that can be used in the game or sold on exchanges for cash or cryptocurrencies. The game currently has 18 levels and three different worlds, where players are rewarded for completing missions with TLM. During March 2022, Alien Worlds recorded 884.92k active users and $29.54 million in total incoming value from its smart contracts across the Ethereum, WAX, and BNB Chain networks.
5) Primelab (NEAR)
Primelab is a Web3 platform that includes several modular applications and offers features such as these:
1. Primelab is a development studio that creates decentralized applications (DApps).
2. Their goal is to make it easy for people to use blockchain technology.
3. They have created a number of popular DApps, including NEAR Wallet and NEAR Explorer.
4. In 2022, they will release their most anticipated DApp yet: NEAR Mail.
5. NEAR Mail is a secure, decentralized email service that uses the NEAR protocol to encrypt messages and store them on the blockchain.
6. With NEAR Mail, you can be sure that your emails are private and cannot be tampered with by anyone else.
7. The only way someone could see what's in your emails would be if they knew your password or if they hacked into your account–something that's next to impossible thanks to NEAR's encryption measures.
From mid-March to mid-April, Primelab recorded 743.03k active users and $100.75k in smart contract volume.
6) Splinterlands (HIVE/WAX)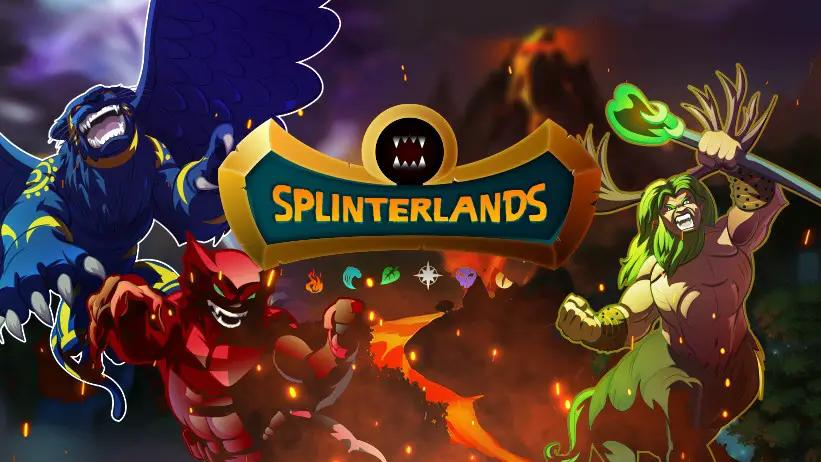 Splinterlands is a digital card game that allows you to battle other players online. The game is played on the blockchain, which means that each card is a real asset that can be traded. The game has been around since 2017 and has a strong community. In 2020, Splinterlands added new features, such as quests and achievements, which made the game even more fun to play. The team behind Splinterlands is constantly working on new features and cards, which makes it one of the most promising DApps of 2022.
Splinterlands is just one example of a game that relies on blockchain technology. A blockchain, in short, is a distributed digital ledger. Every time someone makes a transaction on it, that information gets stored on all computers attached to that network, so every computer has access to all information relating to every transaction ever made. This makes it possible to verify ownership very quickly: Every node in a blockchain has access to all transactions, which means it can very easily confirm who owns what by checking if there's enough evidence or not. If one computer says I own something, and all other computers say We don't know what you're talking about, then you can be sure that no other computer thinks it owns whatever is being discussed.
7) Upland (EOS)
Upland is a virtual world where you can own, buy, and sell properties. The game uses the EOS blockchain to keep track of ownership and transactions. In the game, you can also earn Upland tokens by completing quests. The Upland team has plans to launch the game on mobile devices and to add more features, such as a marketplace and a way to rent properties.
The Upland game is scheduled to launch in 2020, with a full version available on Android, iOS, and desktop devices by 2022. Upland will also offer an API that allows developers to build new games on top of it. The platform is open source, allowing anyone to add features or create their own environments with their own rules using an SDK. The team plans to hold an ICO in 2019.
8) Axie Marketplace (ETH/RONIN)
The Axie Marketplace is a decentralized application built on the Ethereum blockchain that allows users to buy, sell, or trade virtual pets called Axies. The game has been around since 2018 and has gained a lot of popularity in recent years. The developers behind the game have plans to release a version for both Mac and PC in 2022.
The Axie Marketplace game allows users to purchase a virtual pet called an Axie, which is unique based on its own DNA. These pets can be used to battle with one another and show off their strengths, similar to Pokemon cards. Users receive rewards from battling with their Axies and using them to help other people in the community complete tasks or projects. The game has had success since it was launched in 2018, growing in popularity every day. In fact, there are even plans to release an upgraded version of the game that's compatible with both Mac and PC systems in 2022.