When we think of legendary investors, some of the names that come to mind are Warren Buffett, George Soros, or Peter Lynch. But what about women? Although there are no women in the top 10 on Forbes' list of highest-earning hedge fund managers, there are plenty of successful female investors who have made billions investing in traditional markets like stocks and bonds as well as more speculative assets like cryptocurrencies and private companies. Here are 10 legendary women investors who have made a fortune with their investments over the past several decades.
1) Geraldine Weiss, Investment Advisor
Known as the Grand Dame of Dividends, Geraldine Weiss was one of the first women to make a name for herself in finance and prove that women could be successful investors. In fact, she learned about investing by reading books, listening to her parents' conversations, and studying business and finance in college.
No investment firm wanted to hire her for anything other than being a secretary, but when faced with rejection, at the age of 40, she started her own investment newsletter. To avoid gender discrimination in the future, she signed her newsletter with G. Weiss. When she guest-starred on the popular PBS TV show Wall Street Week with Louis Rukeyser in 1977, she revealed her identity after many successful investments.
A stock picking strategy advocated by Weiss, who at one point had a value-based, dividend-oriented strategy that surpassed her competitors even in down markets, lasted until she retired in 2002. She published Investment Quality Trends for 36 years. The newsletter still exists today and follows Weiss' strategy.
2) Muriel Siebert, Brokerage Founder
Muriel Mickie Siebert was the first woman to own a seat on the New York Stock Exchange and founded her own brokerage firm, Muriel Siebert & Co., in 1967. She started with just $500 and built it into a multimillion-dollar business. Siebert was known for taking risks, but she always had an eye for spotting assets that would appreciate in value over time. She also understood the effects of inflation and how it could erode wealth, so she always made sure to keep her portfolio well diversified.
In 1967, Siebert founded her own brokerage firm, Muriel Siebert & Co., in New York City. She started with just $500 and built it into a multimillion-dollar business by taking risks and investing in assets that would appreciate over time. She also was keenly aware of inflation, which she viewed as one of America's biggest economic challenges at that time, so she always diversified her portfolio to help ward off some of its negative effects.
3) Abby Joseph Cohen, Portfolio Strategist
Abby Joseph Cohen is an American portfolio strategist and the senior U.S. investment strategist at Goldman Sachs. She is known for her optimistic stock market predictions and her ability to build wealth. Cohen graduated magna cum laude from Harvard University in economics and went on to earn her MBA from the Wharton School of Business. After working as a research economist at the Federal Reserve, she joined Goldman Sachs in 1990. Cohen was one of the few women in leadership roles on Wall Street during the late 20th century.
Before her retirement in 2021, she was Goldman's Global Market Institute's president and chief strategist. She is now a professor of business at Columbia University. Cohen has held positions as prestigious as these companies including Cornell University, the CFA Institute, Major League Baseball, and the Council on Foreign Relations.
4) Mellody Hobson, CEO
As the President of Ariel Investments and Director at Starbucks, Melody Hobson can't be described in one word. She is also a financial contributor for ABC News and was recently announced as the President of Dreamworks Animation. Hobson has been quoted as saying, My mission in life is to help build wealth for all. And she has definitely followed through on that promise. In addition to her work with Ariel Investments, she is also on the Board of Directors for DreamWorks Animation and Estee Lauder Companies.
As president at Ariel since 2000, Hobson was named co-CEO after being recruited by founder and co-CEO John W. Rogers Jr. while at Princeton University. Hobson spent the first 12 months of his 30-year career as an intern.
5) Abigail Johnson, CEO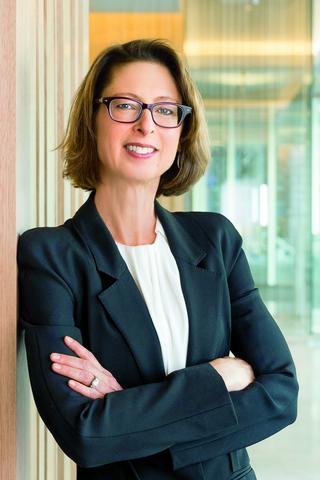 Abigail Johnson is the current CEO of Fidelity Investments, one of the largest asset managers in the world with over $2.0 trillion in assets under management. She began her career at Fidelity as an analyst in 1988 and has since held various positions within the company, including president of its retirement and benefits services division. In 2005, she was named to Fidelity's board of directors and named president in 2012. In 2014, she succeeded her father Edward C. Ned Johnson III as CEO. Under her leadership, Fidelity has continued to be a powerhouse in the asset management industry.
Being born into the right family, or achieving an illustrious title from somewhere else in one's career, should not qualify one for a leadership position with a company. And it would seem Fidelity would be particularly diligent about making that point. It's been operating for over 75 years, which translates to nearly $4.5 trillion in assets under management as of 2021. Kimberly Johnson, the current chief investment officer of Fidelity's U.S. branch, obtained an MBA from Harvard University and spent over a decade as an analyst and equity portfolio manager with Fidelity before earning her first executive position.
6) Lubna Olayan, Private Investor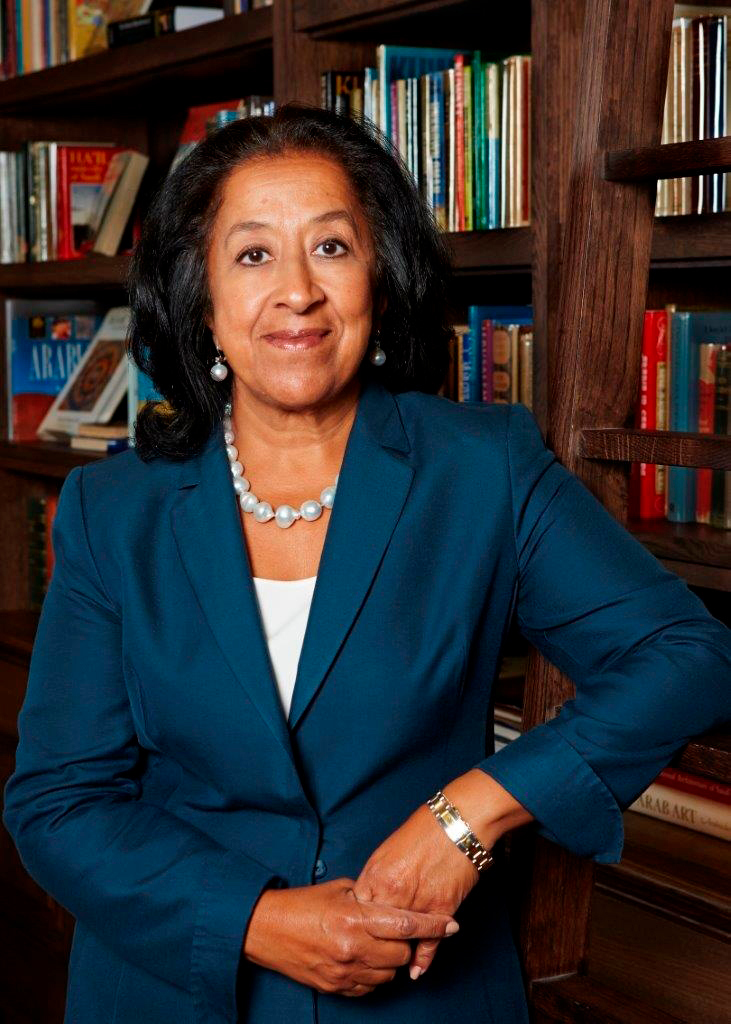 Having helmed the Middle East arm of global investment firm Olayan Group for 33 years before retiring in 2019, Lubna Olayan still has her foot in the game in her position as a board member. Olayan Financing Company's portfolio, made up mostly of private equity, public equity, and real estate. When Salma Olayan first entered her family's business – which had been established in 1947 as a trucking company – in the early 1980s, Saudi women were not allowed to work at all, let alone work in business. Olayan has, however, employed hundreds of women over the course of her career.
She is the first Saudi female board member of a public company, joining Alawwal Bank in 2004. She served on the boards of Schlumberger from 2011 to present and Ma'aden from 2016 to present. Since June 2018, Olayan is the chair of the Saudi British Bank's board of directors and a member of the bank's board of directors.
7) Deborah Farrington, Venture Capitalist
Deborah Farrington is a New York City-based businesswoman and venture capitalist. She founded StarVest Partners. Farrington has received several awards, most notably, induction into the American Academy of Arts and Sciences in 2012. She was also named one of the top 100 most influential women in private equity by Private Equity International.
Before entering finance, Farrington worked as an operations consultant for Monitor Group (now Monitor Deloitte). She started her career at PricewaterhouseCoopers, where she helped to launch that firm's high-tech practice. After leaving PwC, Farrington joined BC Partners in 1994 as a managing director, helping to oversee North American technology investments. In 1996, she was named head of its new U.S. venture capital group.